International Touring
The St. Lawrence String Quartet performs up to one hundred concerts per year throughout North America and Europe, with occasional trips to South America, Asia, Australia, and New Zealand. The quartet's concert touring is extremely important to the professional life of the ensemble, keeping us active in the highly competitive chamber music world and allowing us to share the culmination of our intensive work together with audiences everywhere.
A highlight of the SLSQ's touring in recent years has been performances of the work Absolute Jest by John Adams, for Solo String Quartet and Orchestra. Mr. Adams composed the work in 2012 for the SLSQ and the San Francisco Symphony with Music Director Michel Tilson Thomas (MTT) as conductor. The SLSQ premiered the piece in San Francisco, with the SF Symphony and MTT, on March 15, 2012 in Davies Symphony Hall in San Francisco as part of the Symphony's American Maverick's Series, followed immediately by two additional performances and a U.S. tour to Carnegie Hall in New York City, Orchestra Hall in Chicago, and Hill Auditorium at the University of Michigan in Ann Arbor. The SLSQ has performed the work extensively since that time: with the San Francisco Symphony and MTT on a Symphony subscription series (the performances of which were recorded for commercial release) and on two European tours with that orchestra, with performances in London, Birmingham, Paris, Edinburgh, Berlin, Bucharest, and Lucerne; with the New World Symphony in Miami Beach, John Adams conducting, on December 1, 2012; with the London Symphony at the Barbican Concert Hall, John Adams conducting, on January 27, 2013; with the Toronto Symphony, John Adams conducting, on March 7, 2014; in September and October of this year, with the Los Angeles Philharmonic, Gustavo Dudamel conducting; and next month, with the Baltimore Symphony, Marin Alsop conducting.
Other highlights of our extensive touring activities over the past several years include: annual European concert tours, with concerts in the UK, Italy, Germany (including Berlin, Stuttgart, Cologne, and many others), Switzerland, the Netherlands, and Belgium; appearances in Korea, Australia, and New Zealand; annual appearances on major New York concert series (such as Carnegie Hall and the Chamber Music Society of Lincoln Center); annual or bi-annual appearances in Toronto, Vancouver, San Diego, Durham NC (Duke University), and Philadelphia; appearances in Atlanta, Dallas, Houston, Indianapolis, Tulsa, Denver, Washington DC, San Francisco, Los Angeles, Philadelphia, Salt Lake City, Columbus, Calgary, Ottawa, and Santa Fe.
In conjunction with our international touring, we present a great many outreach performances and master classes for students. Often directly linked to concerts we perform at colleges and universities, we teach students, coach student chamber ensembles, perform formal and informal quartet concerts, work with faculty and student composers, and present master classes.
sample of concert programs from recent seasons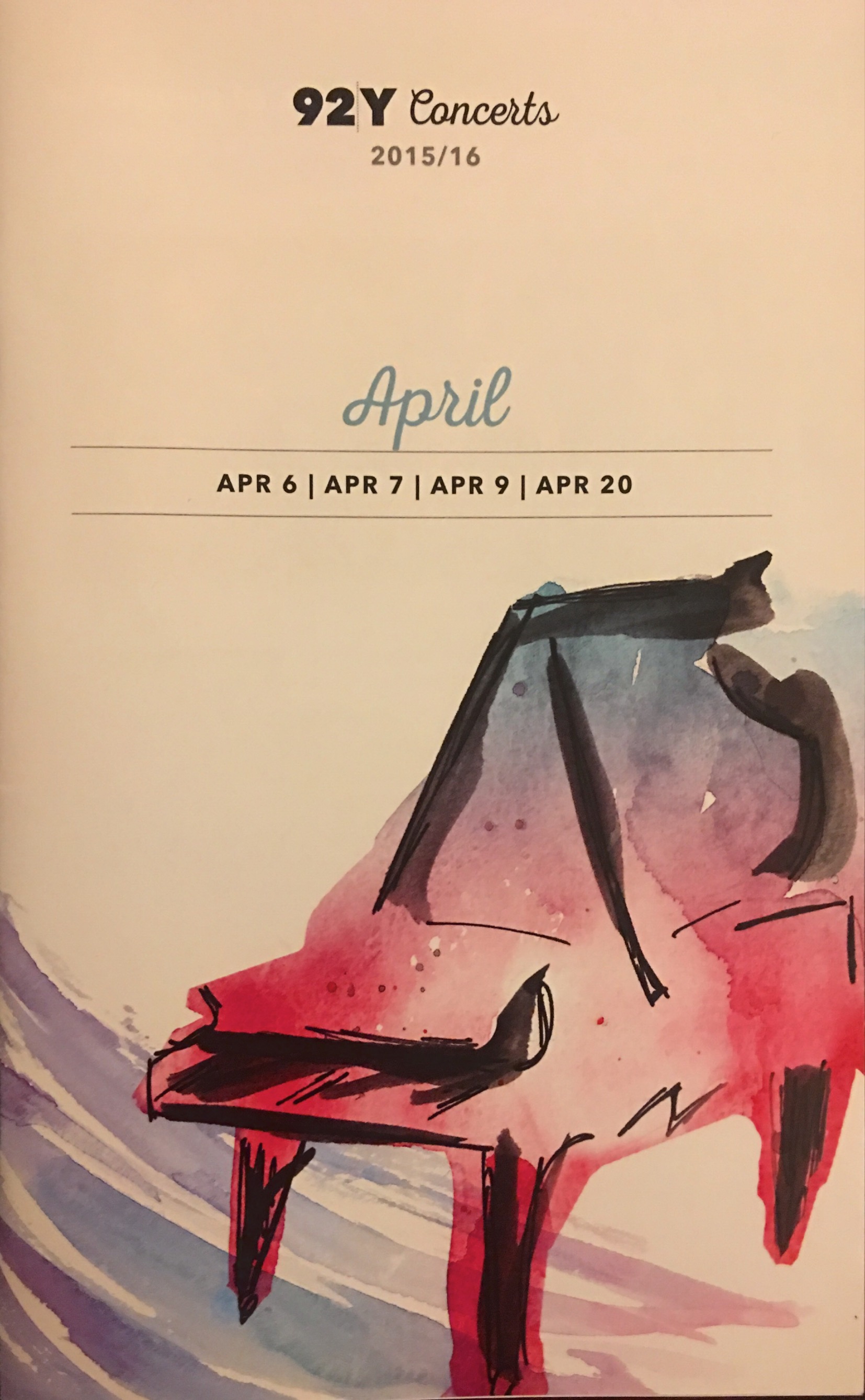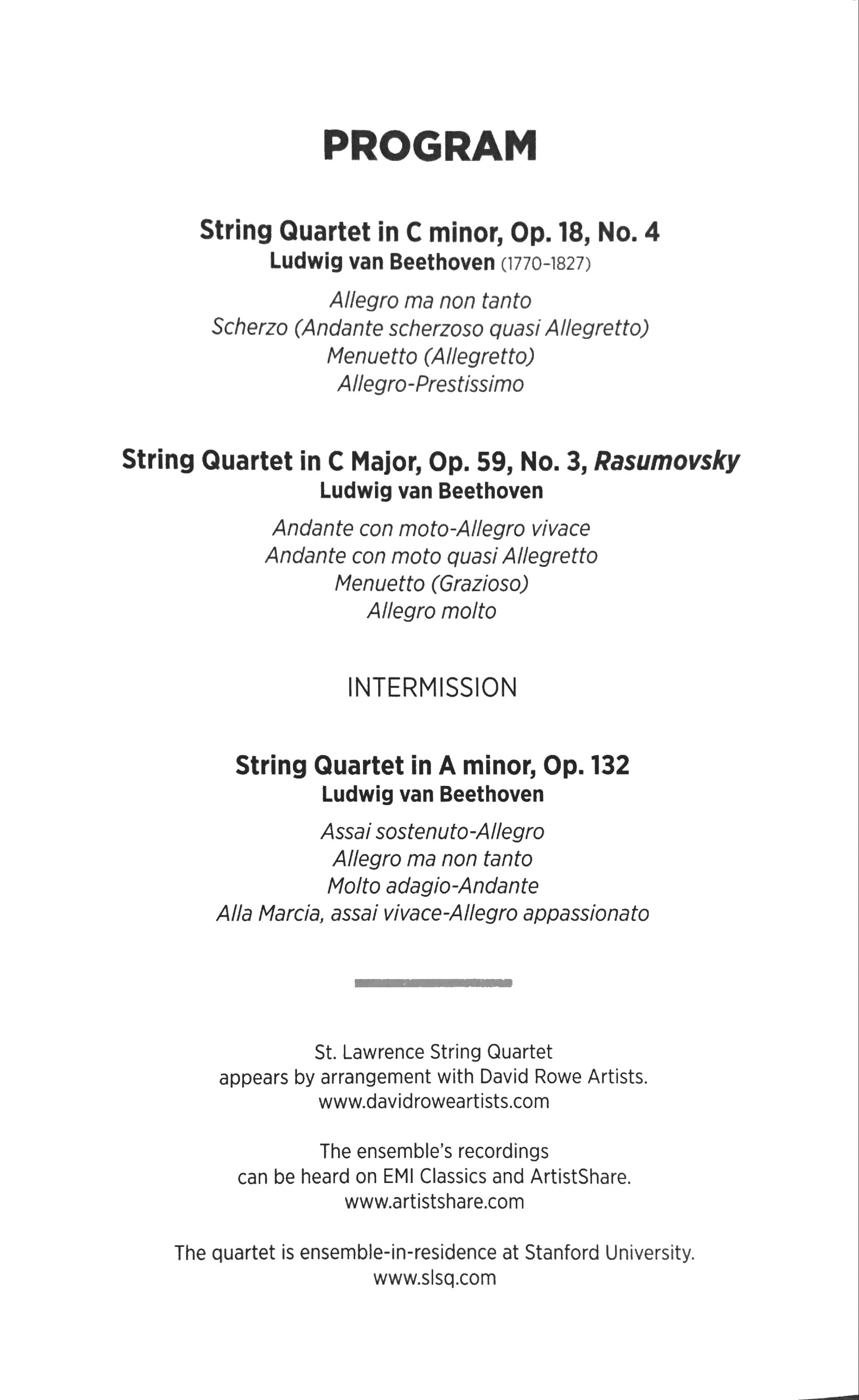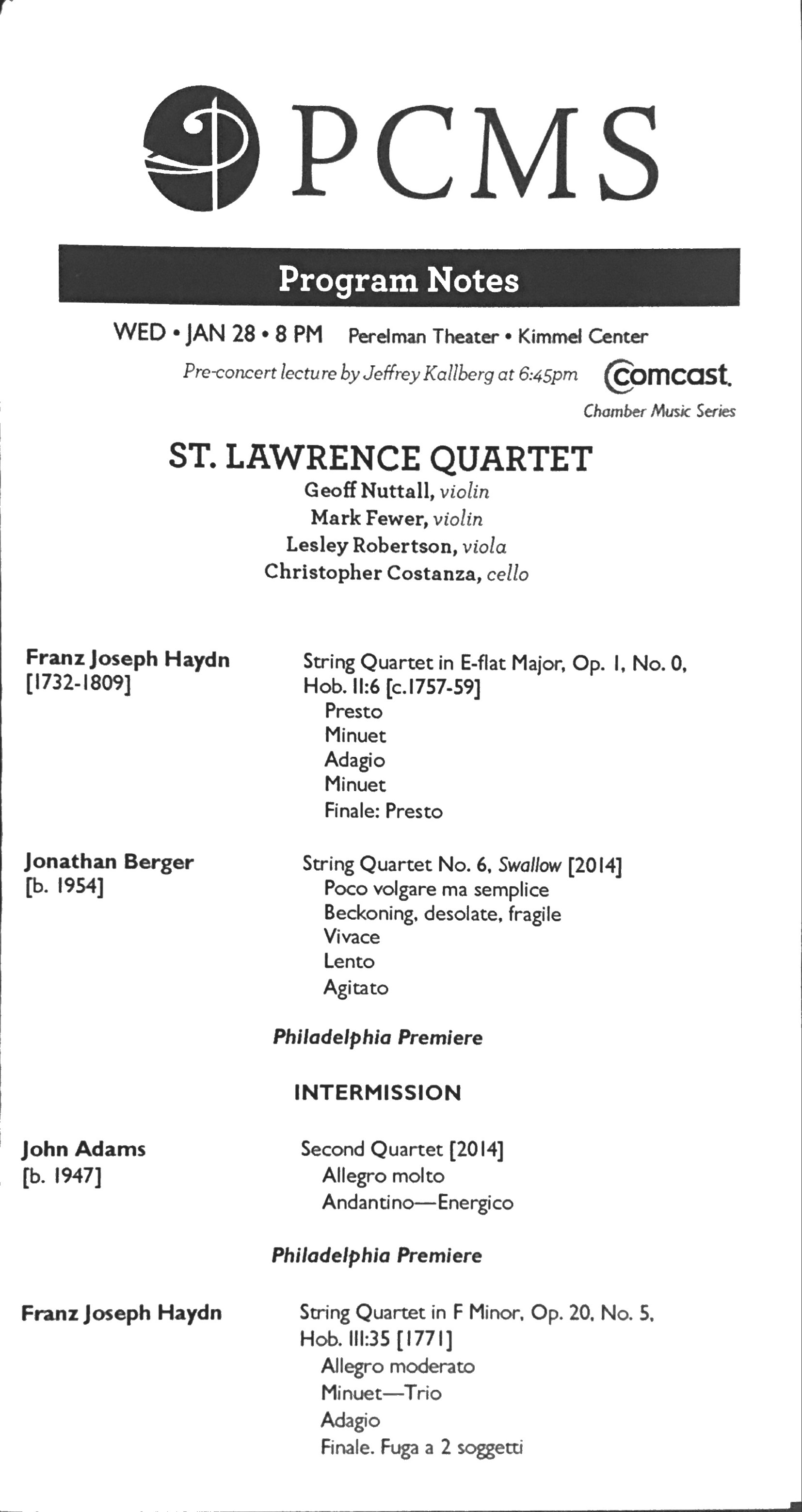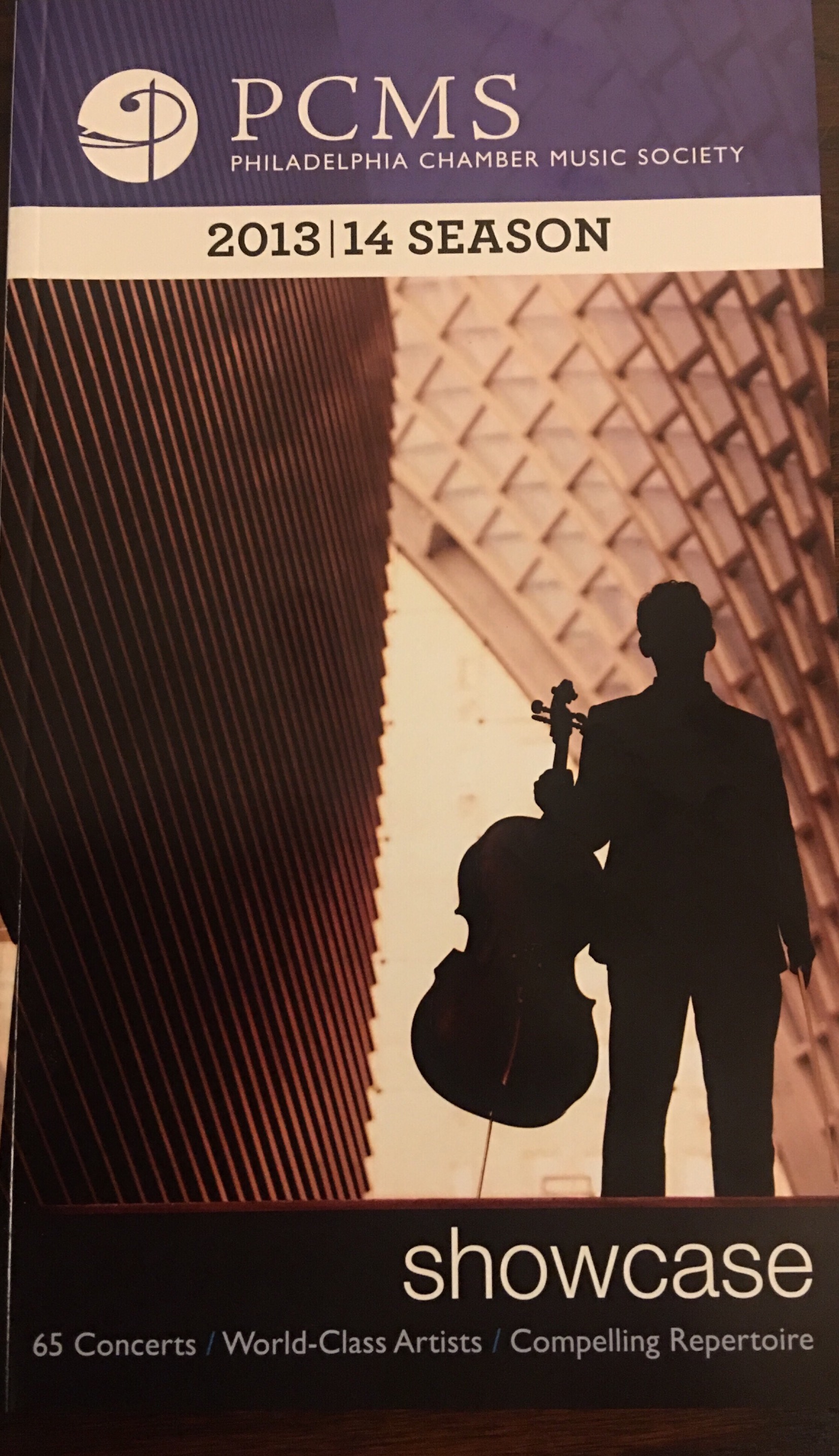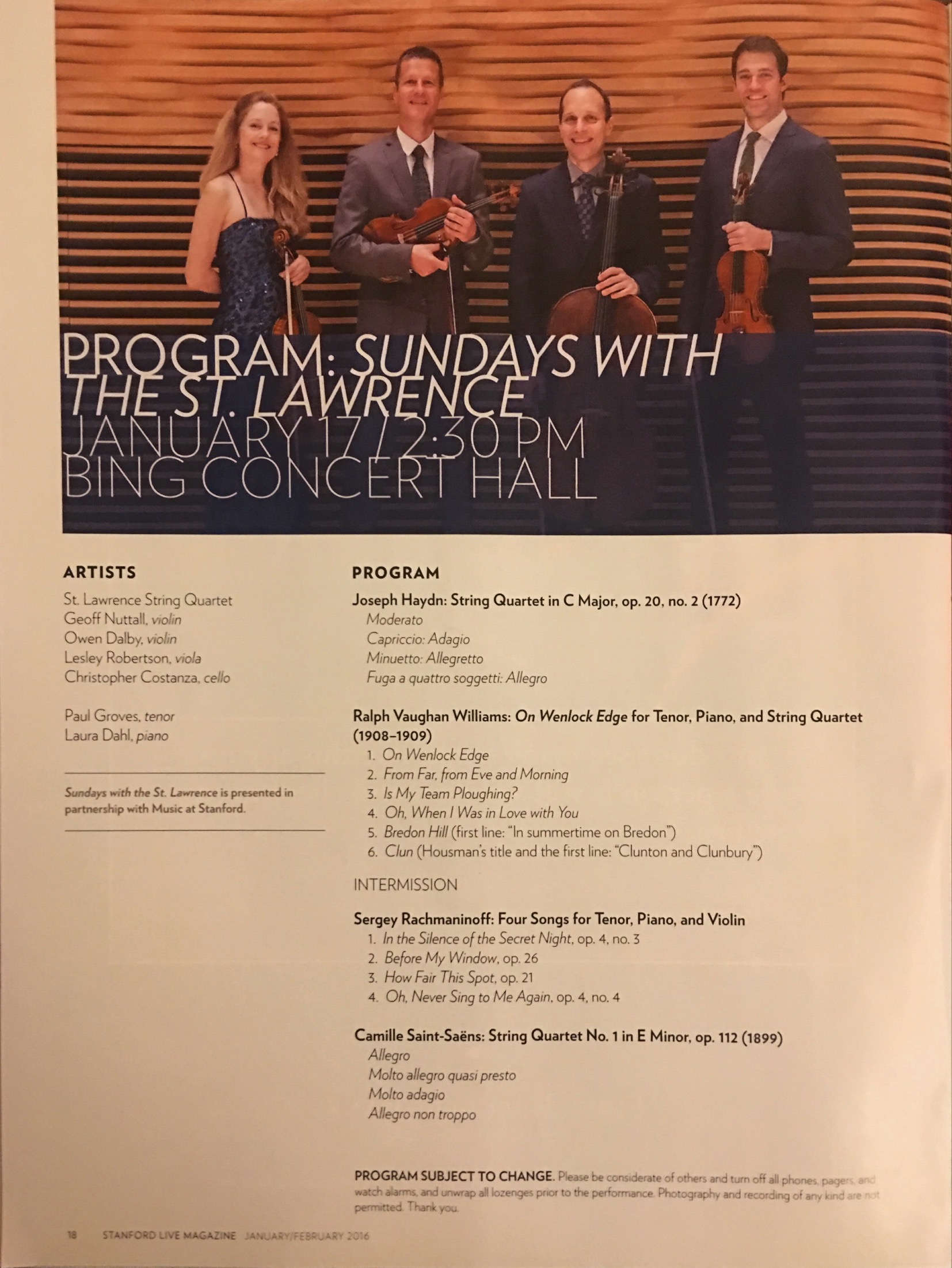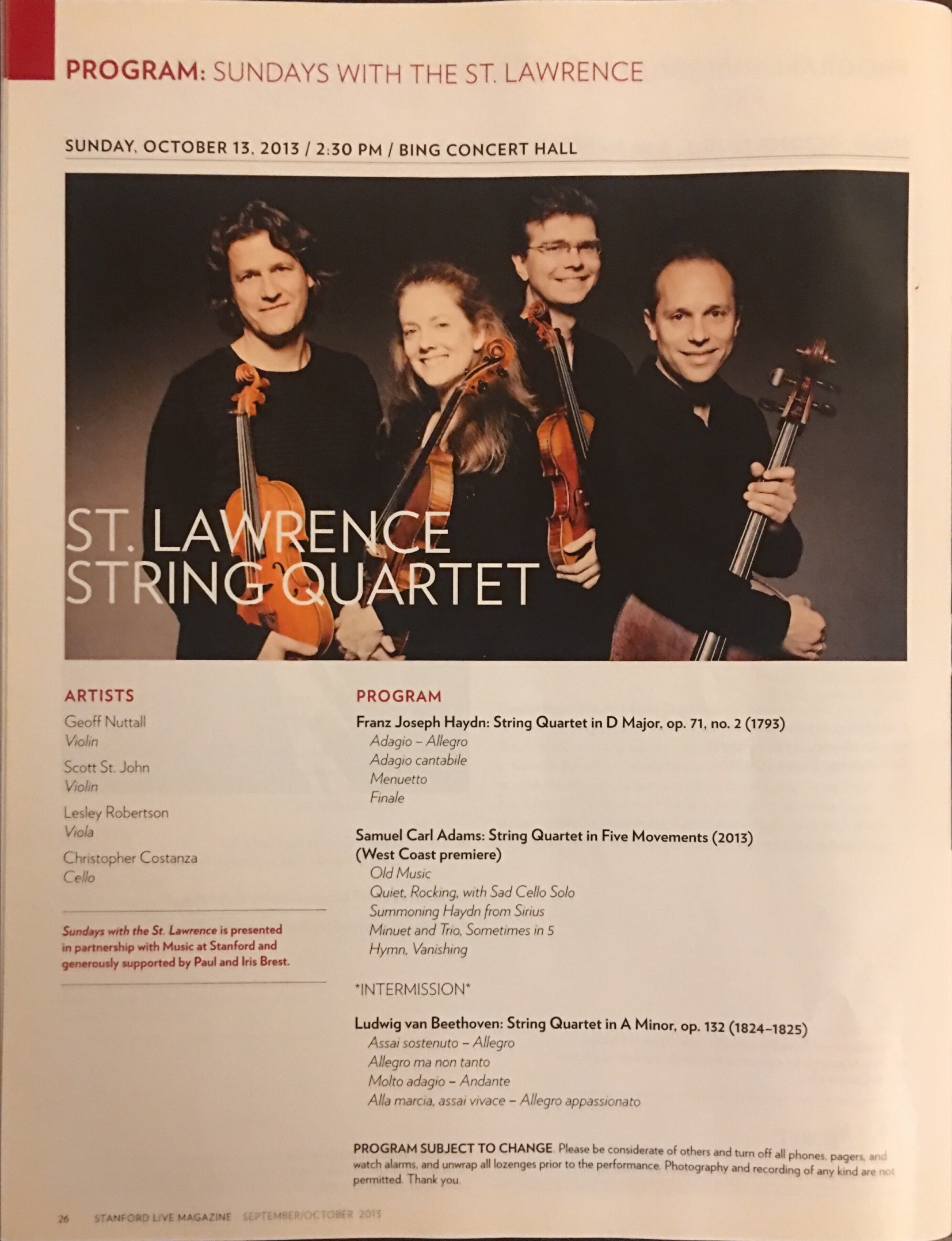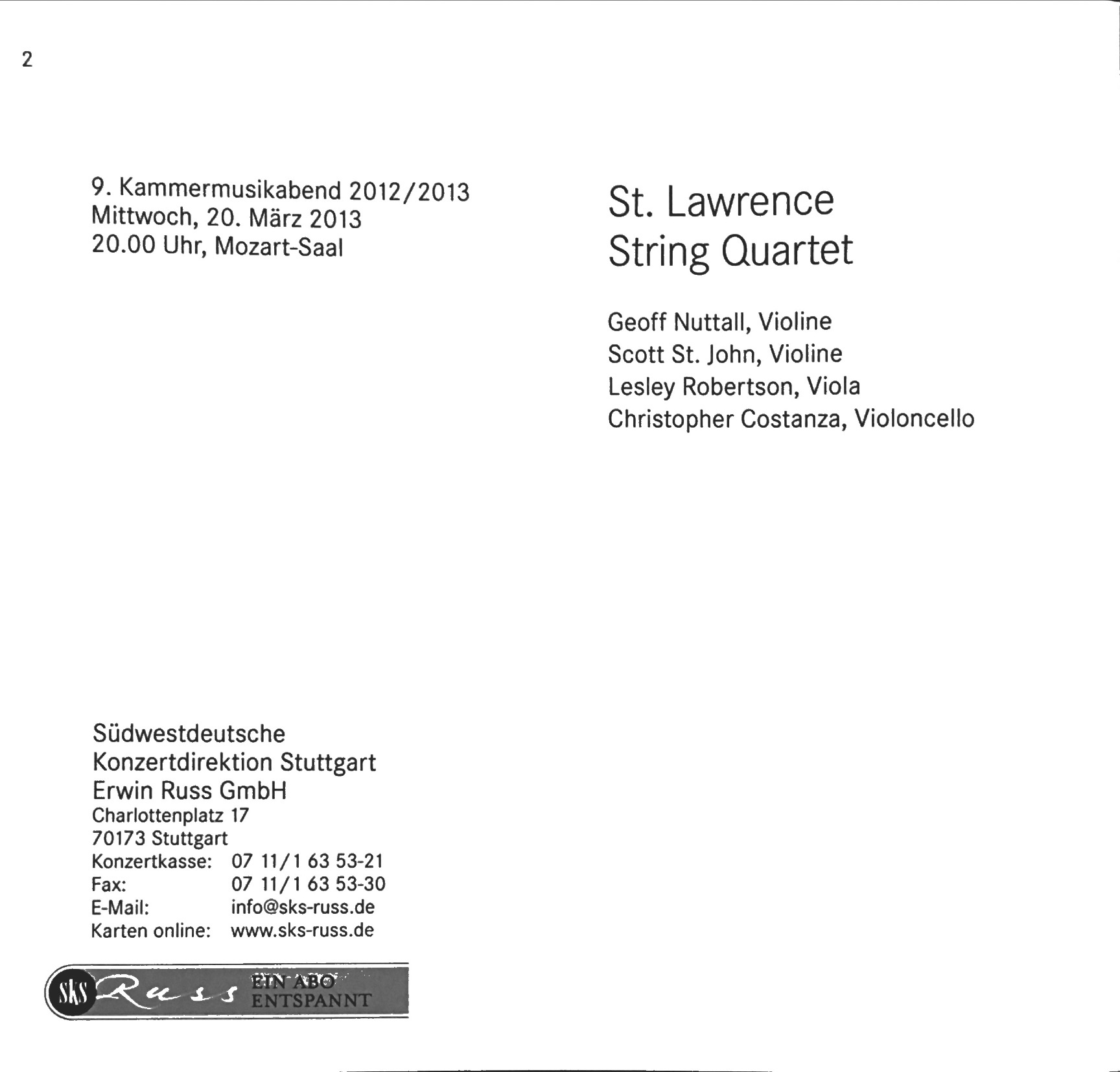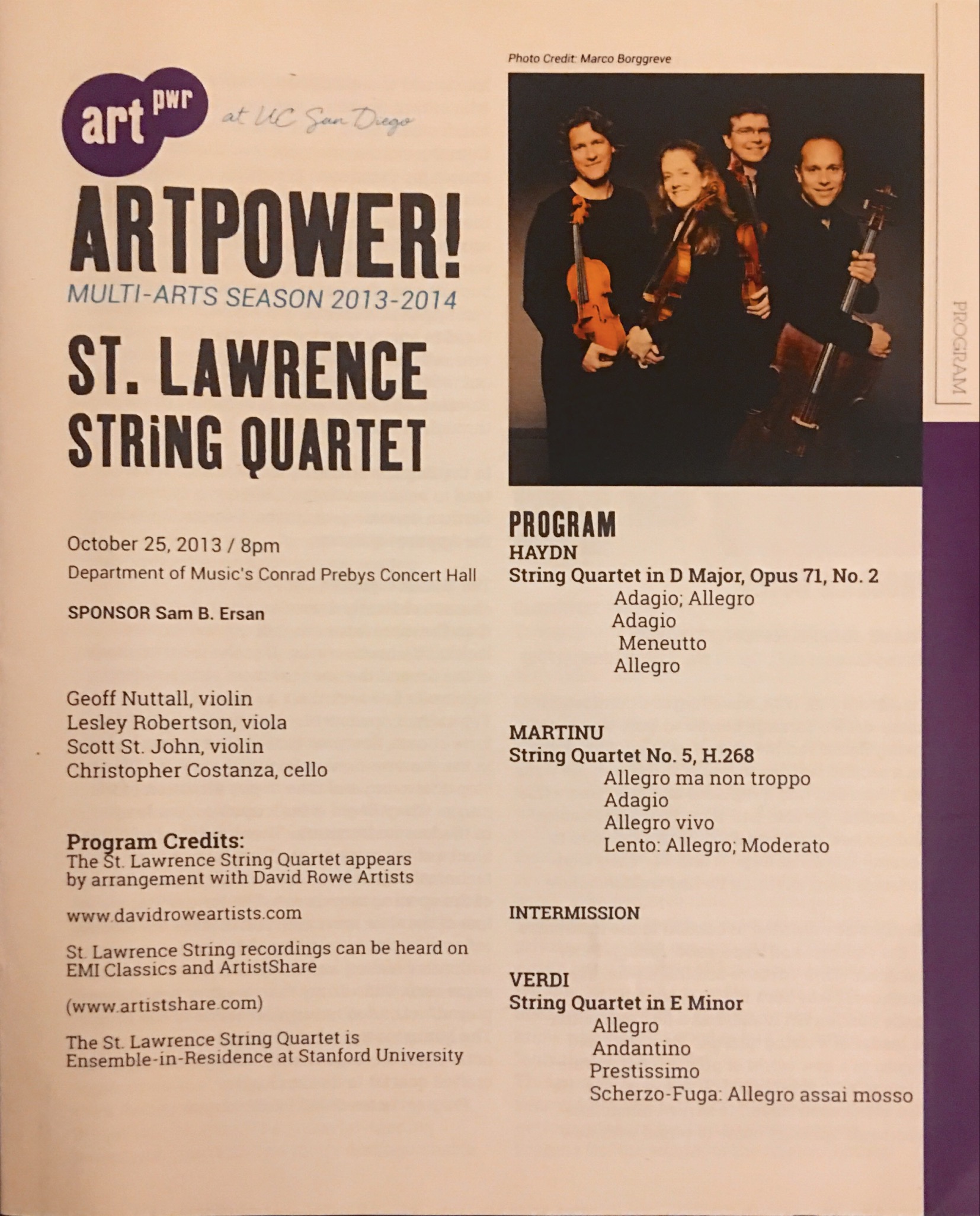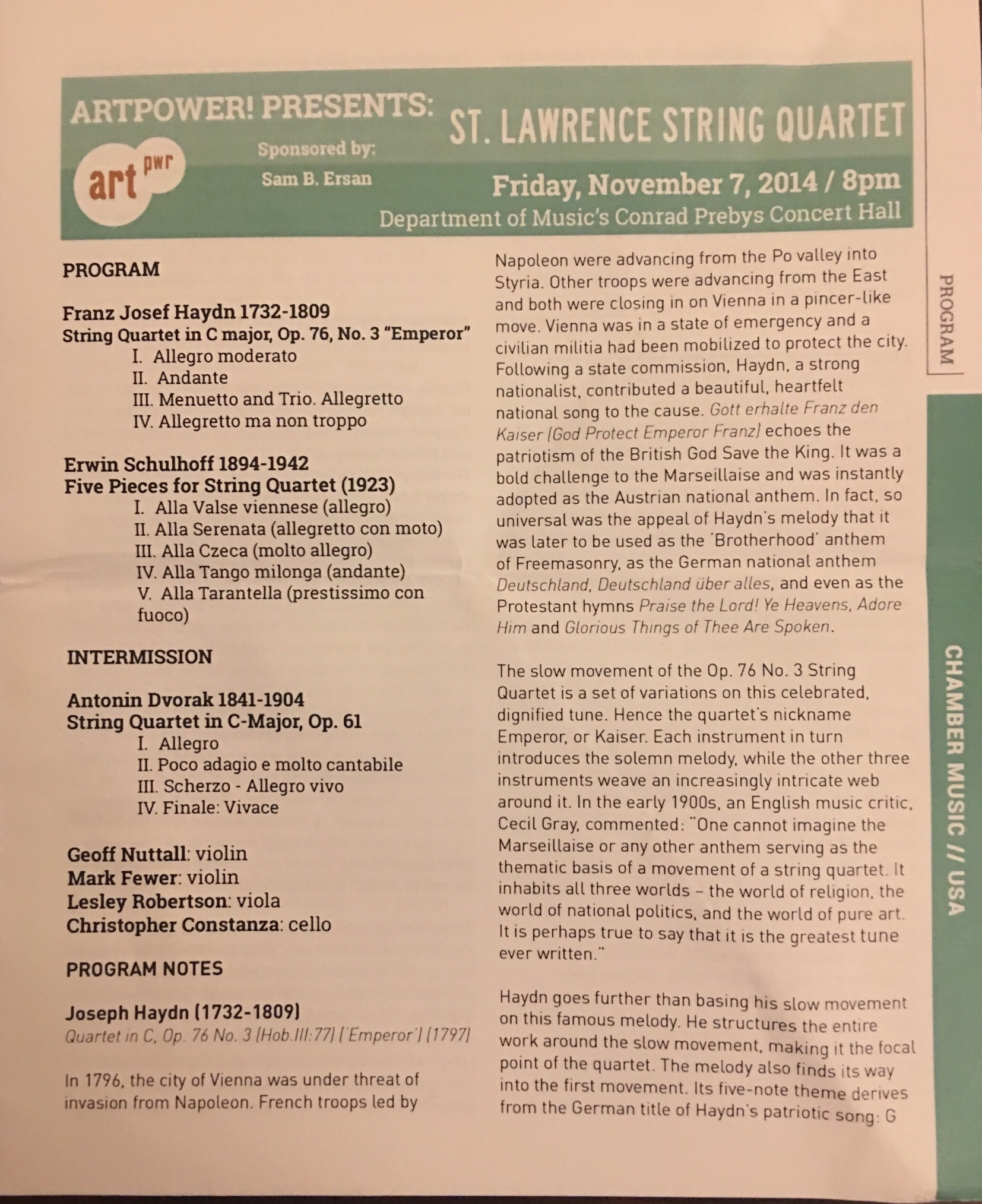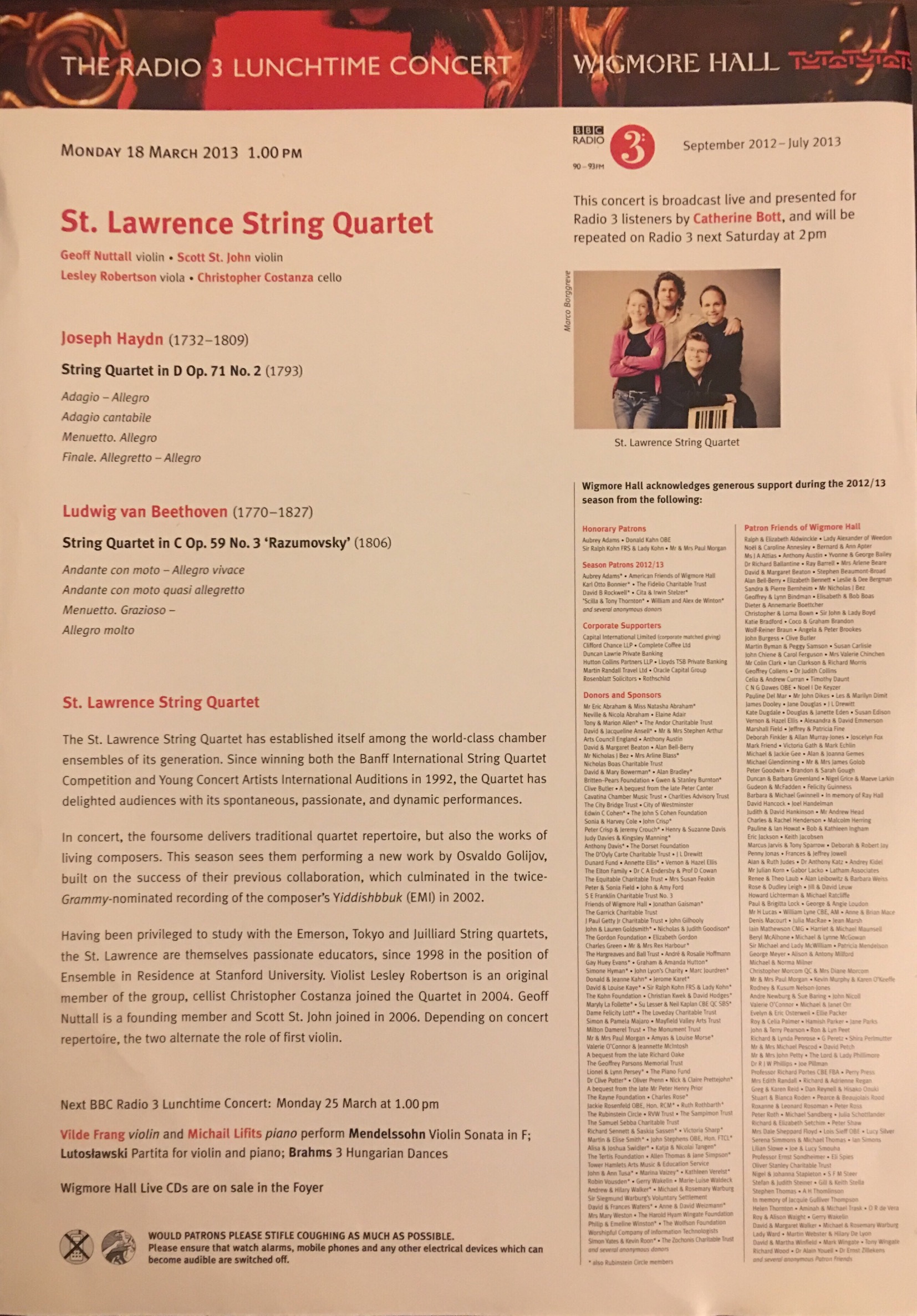 SLSQ Performances and Presentations since 2012